BRF is a company that works in the vertical integration system, which consists of a partnership in which the company supplies the animals, supplies and technical assistance, and the integrated producers provide manpower and structure for raising the animals to the desired standards of animal welfare.
The corporate standards for animal husbandry and slaughter are the same for our own and integrated units, so that the guidelines of the global Animal Welfare Program made by BRF are used as the standard for the company's entire production. We carry out regular audits and verifications and, in case of nonconformities, a joint action plan is established for adequacy, which may lead to a breach of contract in case of failure to comply with the standards.
CERTIFICATIONS
Today, about 15% of the total volume produced worldwide by BRF is certified by external organizations that endorse the work we do on our farms and factories. Learn more about these certifications: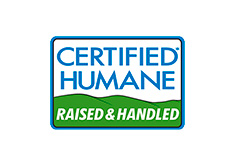 CERTIFIED HUMANE
International certification that considers the quality of life of animals from birth. The requirements are superior to several world standards and guarantee, among several factors, that the animals are free to express their natural behavior. More than 180 BRF aviaries from Buriti Alegre (GO) have this certification and we are taking the best practices to other units.
FIND OUT ABOUT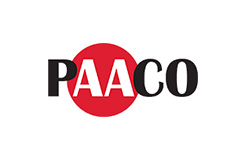 PAACO
The PAACO (Professional Animal Auditor Certification Organization) comprises a series of standard rules for poultry breeding, feeding and slaughter, which follow premises established by the US National Chicken Council (NCC), a world reference in the birds' segment.